Mount Rainier National Park

Because we had only driven all the way across the northern part of the state so far, we decided to drive to Mt Rainier National Park next. We only managed to drive 1000 miles in the rental car during the week.
An active volcano and over 14,000 feet high, you can see Mt Rainier from everywhere, but this was our first view from within the park
National Park Inn, a nice lodge. And the view you'd get to wake up to if you stayed there.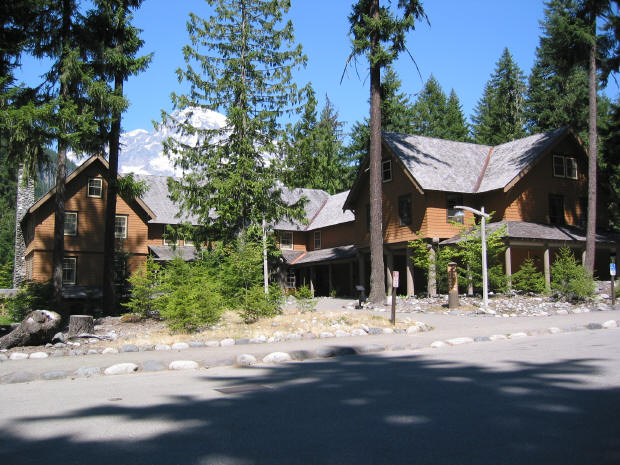 Mount Rainier was awesome. And the visitor center was great, but we were there only for a daytrip, so we were rushed to see what we could and did not get to stay long enough to truly enjoy it. Next time.